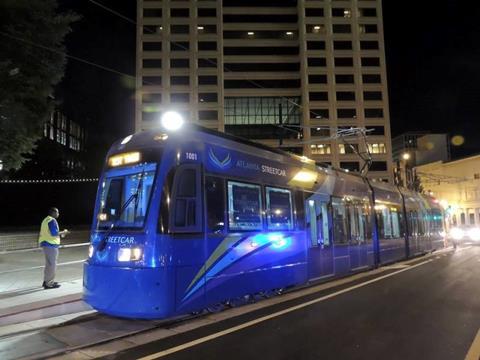 USA: The first light rail vehicle for the Atlanta Streetcar line began test running under its own power on October 1.
Siemens has supplied four cars from its S70 Avanto LRV family under a $17·2m contract awarded in 2011. These are powered from overhead wires at 750 V DC. All four vehicles are expected to be ready for passenger service by the end of the year.
Construction of the 4·2 km tram route linking the Martin Luther King Jr National Historic Site with Centennial Olympic Park with 12 stops began in February 2012. It is a joint project led by the City of Atlanta, the Atlanta Downtown Improvement District and MARTA.