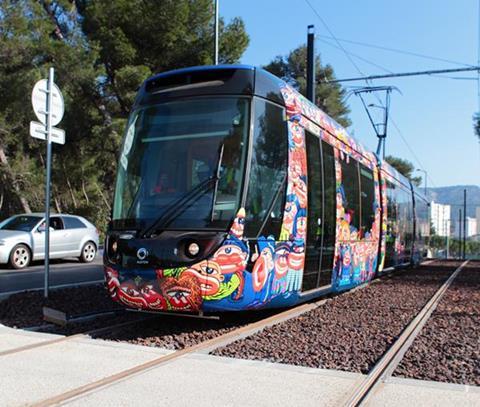 FRANCE: The Aubagne tramway entered commercial service on September 1. The 2·7 km line runs from Le Charrel to the main railway station with seven stops.
Aubagne is the first city to use Alstom's Citadis Compact tram. According to the manufacturer, this is 'specially designed to meet the needs of medium-sized networks' in cities of 50 000 to 100 000, and secondary lines. The 22 m long vehicles have a capacity of 146 passengers.
The Pays d'Aubagne et de l'Etoile region ordered a fleet of eight trams, with an option for five to 10 more, for €14m in October 2011.