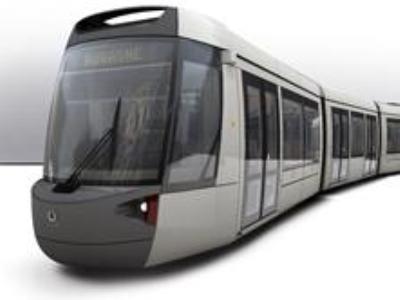 FRANCE: On October 5 Alstom Transport received the first order for its 22 m long Citadis Compact tram, a fleet of eight vehicles to be supplied for a new network serving the town of Aubagne to the east of Marseille. Under a contract worth €14m containing options for five to 10 additional vehicles, deliveries are due to take place in summer 2013 for entry into service during early 2014.
Aubagne is planning a 9 km network comprising two route running from the town's SNCF station: Line 1 running to Le Charrel and Line 2 to La Penne-sur-Huveaune. With construction scheduled to start next year, the first phase from Le Charrel to Aubagne is expected to open in 2014.
Alstom says the Citadis Compact offers a capacity of 130 passengers, with wide windows, air-conditioning and real-time passenger information to 'provide customers with a sense of comfort, safety and well-being'. Four wide doorways per side — 'a first in rolling stock of this length' — should minimise dwell times at stops, while the Compact rides on the Ixège bogie equipped with two permanent-magnet traction motors.