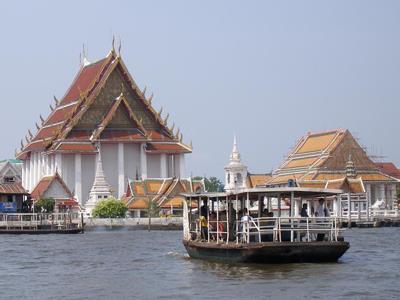 THAILAND: The government's Public-Private Partnership Policy Committee approved in principle the Pink and Yellow monorail lines planned for Bangkok on February 29.
The 34·5 km Pink Line, running from Khai Rai to Minburi, is estimated to cost 56·7bn baht to build. The Yellow Line would link Ladprao with Samrong on a 30 km alignment and has an estimated cost of 54·6bn baht.
Government agency Mass Rapid Transit Authority of Thailand has been assigned to prepare project studies, which are due to be submitted for cabinet approval by the end of March. Both lines are due to be commissioned in 2020.
For both projects, the government would pay for land expropriation and provide funding up to the value of the civil engineering costs, to attract private-sector interest. The rest will be financed by the private sector under a 30-year PPP concession.
A detailed feature article on urban rail expansion plans in Bangkok appears in the June 2015 issue of Metro Report International, available to subscribers in our digital archive.