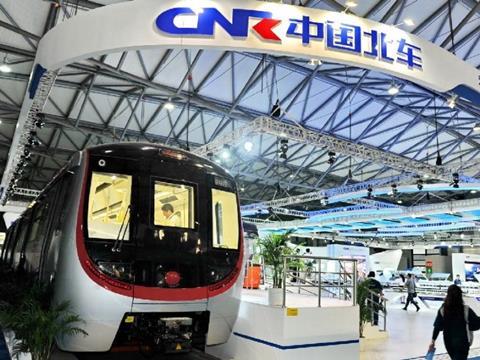 CHINA: CNR Changchun is to supply 60 trains for the first driverless metro line in mainland China.
The first two are due to be delivered in May, and will enter service on the 10 km Yanfang Line in Beijing from December 2015.
The stainless-steel-bodied Type B trainsets will have a maximum speed of 80 km/h. They are designed for unattended operation, with no driving cabs and communications-based train control supplied by Beijing Traffic Control Technology Co.
The 12-station Yanfang Line will run west from the end of the Fangshan Line to Raolefu, where it will branch off to reach Yanhua and Zhoukoudianzhen.
CNR Changchun is also supplying 10 three-car driverless trainsets for the South Island Line (East) in Hong Kong, the first of which was delivered in February.