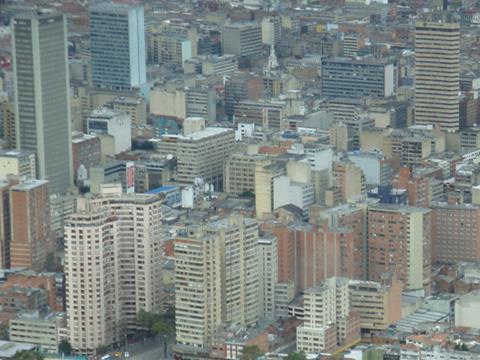 COLOMBIA: A joint venture of local company Cano Jiménez and Spanish consultancies Euroestudios and Idom Ingeniería has signed a 70bn pesos contract to undertake engineering design for Line 1 of the Bogotá metro.
The 26·5 km route with 28 stations would run mainly underground across the city centre from El Tintal to Calle 127.
To be completed within 15 months, work is to be undertaken in three phases, including civil engineering design as well as structural and architectural design of the stations. The joint venture will also design E&M and communications systems and prepare specifications for rolling stock, operation and maintenance, together with cost estimates for construction.
Mayor of Bogotá Gustavo Petro said the studies would enable to the city to go out to tender for its first metro line, bringing closer to reality what had for decades been a 'dream'. The World Bank is providing 30bn pesos towards the studies, and according to Euroestudios it is one of the largest projects that this institution has financed in the region. The remainder of the funding is being provided by the Bogotá district.