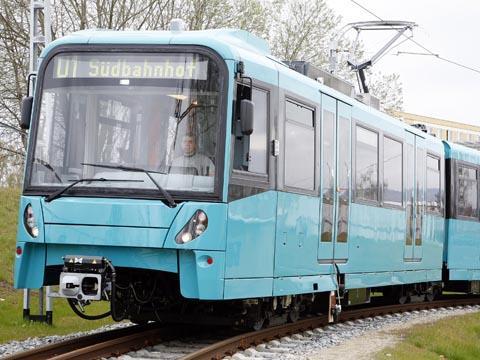 GERMANY: Frankfurt transport authority VGF announced contracts for Bombardier Transportation to supply an additional 78 high-floor light rail vehicles and 10 low-floor trams on December 15.

Under a €169m contract Bombardier will supply 78 bi-directional 25 m long and 2 650 mm wide Flexity Swift LRVs for use on route U2 to Bad Homburg and U3 to Oberursel. Each will have space for 184 passengers, 48 seated, and they will be capable of operating in pairs. Deliveries will run from January 2014 to June 2017.

A €23m contract covers 10 Flexity Classic trams which will be delivered between August and December 2012. They will be 30 m long and 2 400 mm wide, with space for 179 passengers.

The orders are options under contracts signed in March 2006 and June 2002. All the vehicles will be produced at Bombardier's site in Bautzen, with electrical equipment from Mannheim and bogies from Siegen.

VGF has now placed four orders with Bombardier, for a total of 299 vehicles.