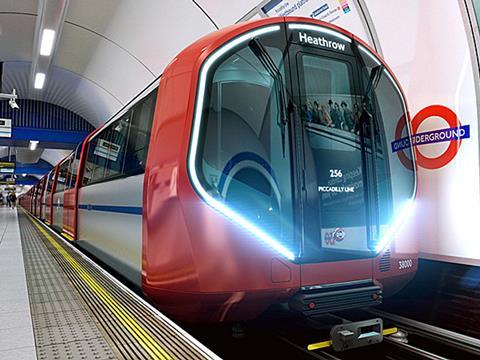 UK: Bombardier Transportation and Hitachi Rail Europe have formed a joint venture to bid to supply rolling stock under London Underground's New Tube for London programme. Bids are due to be submitted on September 26.
Both companies prequalified for the contract, along with Alstom, CAF and Siemens.
The basic requirement is for 250 trainsets, which on a like-for-like replacement basis equates to around 1 700 cars. However, bidders see the potential for up to 3 000 cars with provision for growth. According to Hitachi, assembly work would be shared between the companies' plants at Derby and Newton Aycliffe.
Key issues will be the choice of the common bodyshell, bogies and traction package. Both companies declined to comment on these commercial details, but the reliability of the Hitachi traction packages which replaced the original equipment on part of the Southeastern Class 465 fleet has been noted by interested parties.