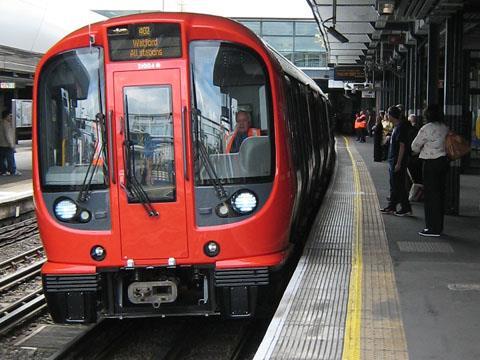 UK: Bombardier Transportation was named preferred bidder for the major contract to resignal London Underground's large-profile Sub-Surface Lines on April 12. The contract will be signed following the regulatory standstill period during which the other shortlisted bidder, Invensys Rail, is able to raise any objections.
The contract covers around 300 track-km on the Circle, Hammersmith & City, District and Metropolitan lines. Bombardier will supply its Cityflo 650 CBTC equipment, which it says has been proven in service on 13 metro lines in cities including Madrid and Shenzhen.
In 2003 Westinghouse Rail Systems (now Invensys Rail) was awarded a £755m contract for the resignalling by Bombardier, which was one of the shareholders in infrastructure PPP contractor Metronet. The project was re-scoped and retendered when Metronet collapsed and was taken over by Transport for London in 2008. TfL believed the original contract would not have provided value for money, and the technology would have been incompatible with other systems on the LU network leading to 'greater infrastructure, maintenance and training costs'. According to TfL the new contract 'will save hundreds of millions of pounds, now and in future, on the original PPP solution'.
LU has been learning from other metros including Madrid to develop ways of minimising disruption during the upgrading, and TfL says the contract provides for no weekend closures purely for signalling work, although closures will still be needed for track and platform works.