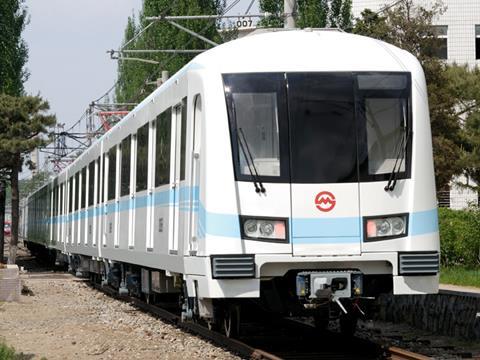 CHINA: Shanghai Rail Transit Line 12 Development Co Ltd, a subsidiary of Shanghai Shentong Metro Group, has signed a 2bn yuan contract with Bombardier and its Chinese partners to supply 246 Movia cars for Shanghai Line 12.

The contract, which comprises 41 six-car trains, spare parts and operator training, was awarded to Changchun Bombardier Railway Vehicles Co Ltd together with a consortium of Bombardier Transportation Sweden and Changzhou Railcar Propulsion Engineering R&D Center which is supplying the traction equipment. Bombardier's share of the contract is worth around 941m yuan.

The Movia cars will be assembled by CBRC in Changchun, whilst the traction equipment will be manufactured in Changzhou and Västerås, Sweden. Deliveries are scheduled to begin 28 months after contract award for completion in 2014.

'Shanghai Shentong Metro Group Co is a long-term and important customer to us. We are pleased to see that our high quality Movia metro trains are recognized for their reliability and performance. In Shanghai, we have delivered more than 700 metro cars to the Metro network to date', said Dr Jianwei Zhang, Bombardier President & Chief Country Representative in China.