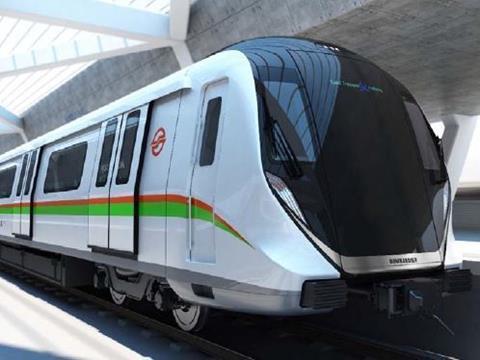 SINGAPORE: Land Transport Authority has ordered 66 six-car trainsets for the North-South and East-West lines from Bombardier.
The contract announced on July 25 is worth S$827m. The value would rise to S$1·2bn if an option is exercised for service support for their design life of 30 years. The rolling stock would replace the 66 trains that have been in service on the two lines since they opened in 1987.
Deliveries from Bombardier's Changchun factory are due to begin in 2021. The trains will be designed in Germany, with design co-ordination to be led by Bombardier's team in Singapore.
Interior features would include more multi-function spaces, with tip-up seats. The trains would also be fitted with sensors for condition-based predictive maintenance, and a self-test system that automatically checks whether a train is fit for operation before commencing service. Four of the trains will be fitted with automatic track inspection equipment.
Bombardier is to establish a centre of excellence in Singapore with local partners. The aim is to bring local sub-suppliers to provide obsolescence management and maintenance support more easily.