Book review.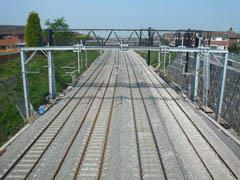 Noting that 'energy and transport are two crucial sectors of the economy', this pocketbook provides an overview of energy and transport statistics for the 27 member states in the European Union, plus candidate countries and EFTA members.
Data have been drawn from a variety of sources, notably Euro­stat. The intention is to provide an indicative overview of the market, including economic data, information on energy production and consumption, the volumes of freight and passenger transport and the environmental impact of the two sectors.
Some tables are available for consultation on the internet, including material that could not be accommodated in the book.
ISBN 978-92-79-13815-7
Available free from the EU Publications Office, Luxembourg.