Book review.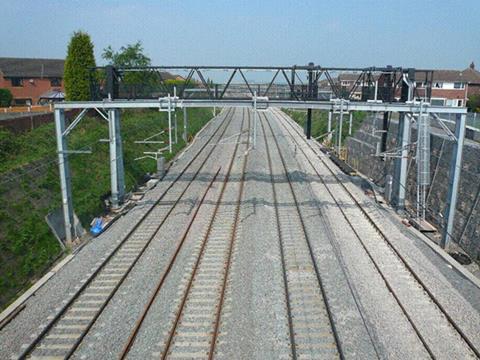 By Lord Faulkner of Worcester and Chris Austin OBE
The national rail network in Great Britain peaked in the mid-1920s at around 32500 route-km, but the building of the first motorway in 1959 triggered a widespread view that railways were obsolete, uneconomic and unnecessary, with the possible exception of commuting into London.
By March 1963, when British Railways Chairman Dr Richard Beeching published his infamous report recommending extensive closures, the network was down to 27 330 route-km, of which 20 328 km was open to passengers. More than 5 000 km was closed in the following five years, but by 1972 the network had stablised at around 16 000 km, where it broadly remains today.
Richard Faulkner and Chris Austin were heavily involved in railway policy during the second half of the 20th century, and Holding the Line is a remarkable overview of what happened to Britain's railways during those years. The authors expose an extraordinary collective consensus by politicians, civil servants and others to engineer a similar or even larger reduction than Beeching had achieved.
The book reveals how government officials met in secret, without the knowledge of the BR Board, to discuss how vast sections of the rail network should be closed. Indeed, Prime Minister Margaret Thatcher's guru Sir Alfred Sherman went to the extreme, wanting all railways to be concreted over and turned into roads, a fate that very nearly befell Marylebone.
The authors of this gripping book were able to draw on official documents and archives including cabinet papers to reveal how near Britain's rail network came to being eviscerated. It provides a salutary lesson for other countries, particularly the weaker EU states where similar closure strategies are still being debated today.
ISBN 978 0 86093 647 3
£19·99, US$32·95 or C$36·95 from Ian Allan Publishing Ltd, Riverdene Business Park, Hersham, Surrey, KT12 4RG, UK.