Book review.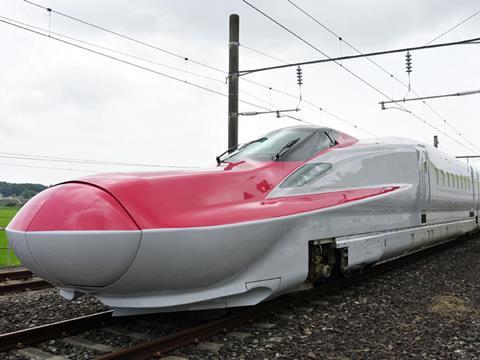 JAPAN: Originally prepared in co-operation with JR Central, and designed to be used in conjunction with the Japan Rail Pass, this handy guidebook by Ramsey Zarifeh enables international visitors to make the most out of a visit to the country.
As well as practical information and a short history of Japan's railways, the 512-page book includes sections on Japanese etiquette and culture.
The majority of the book provides guides to each of the four main islands, combining suggested itineraries and route guides with maps and information about major towns and cities along the way.
The third edition has been extensively updated since the previous edition was published in 2005, including new route guides for the Tohoku Shinkansen extension to Shin-Aomori and the Kyushu Shinkansen between Hakata and Shin-Yatsushiro which opened in December 2010 and March 2011 respectively.
Parts of the planning section have been revised and expanded, and the sample timetables covering all of the listed routes now include kanji station names. The appendices containing useful words and phrases and the food and drink glossary have also been expanded.
ISBN 9781905864393
£15·99 from Trailblazer, The Old Manse, Tower Road, Hindhead, GU26 6SU, UK