Book review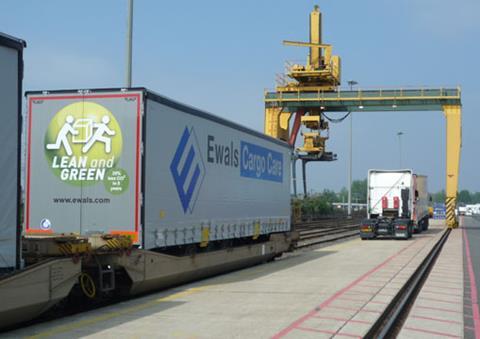 UK: Every year the Rail Freight Group publishes a handbook of companies and organisations connected with the UK rail freight industry. This annual directory provides comprehensive listings of organisations including operators, infrastructure providers, customers and political bodies.
Introductory articles include a foreword by Secretary of State for Transport Patrick McLoughlin and overviews of RFG's activities authored by Chairman Lord Berkeley and Executive Director Maggie Simpson.
The handbook also addresses a range of issues affecting the rail freight market, with features authored by Europorte Director Neil Crossland, who looks at opportunities for international rail freight through the Channel Tunnel, and Stephen Abraham, Chief Operating Officer at the Port of Felixstowe, addressing rail's role in the expansion of the port as an international gateway.
The bulk of the A4-sized book is an extensive alphabetical directory, with an index by business sector and a list of contacts.
Rail Freight Group, 7 Bury Place,
London WC1A 2LA, UK