Book review.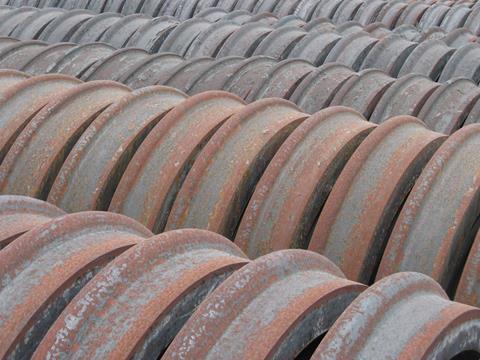 By A Ghidini, M Diener and J Schneider
Launched at InnoTrans 2014, the seventh in the LRS Techno series of handbooks on steel grades for railway wheels focuses on the growing urban rail market, ranging from suburban and metro trains to trams and light rail vehicles.
Like the previous volumes devoted to heavy haul and high speed operations, it is intended to share in-service experience of operations and maintenance of both solid and tyred wheels in a demanding application where RCF damage is a significant problem. In his introduction Lucchini RS CEO Augusto Mensi suggests that it is becoming increasingly important for all players in a fragmented rail industry to share information if the technical evolution of the rail system is to continue for the benefit of its end users.
Following an overview of the urban rail market, the next section addresses the metallurgical properties of different steel grades and their testing against the requirements of different authorities. Separate sections look at practical applications using solid and tyred wheels, covering the vehicle design, service experience with the wheelsets and life-cycle implications.
ISBN 978-8-890-62406-3
Lucchini RS, Via G Paglia 45, I-24065 Lovere, Italy