Book review.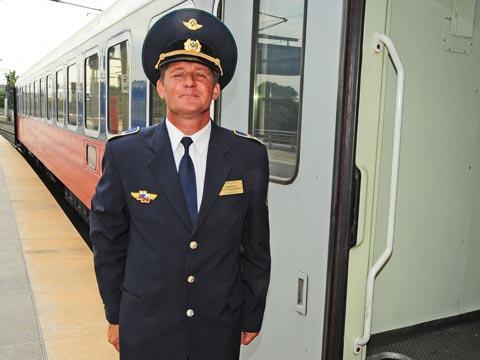 Extensively updated by Anna Cohen Kaminski, the eighth edition of this traveller's guide to the world's longest rail journey covers not just the Trans-Siberian main line itself but also the connecting Trans-Manchurian, Trans-Mongolian and Baikal-Amur routes.
In over 500 pages, the book provides practical information for travellers using trains in Russia, Mongolia and China. An historical section looks at the development of the route, followed by brief introductions to the three countries and the major cities along the way.
The route guide provides 49 strip maps in three languages and a commentary on places along the route. There are also appendices giving summary timetables and fares information, followed by glossaries with a selection of key words in Russian, Mongolian and Chinese.
Trans-Siberian Handbook, by Bryn Thomas.
ISBN 978-1-905864-36-2
£14.99 from Trailblazer Guides, The Old Manse, Tower Road, Hindhead, Surrey, GU26 6SU, UK.