Book review.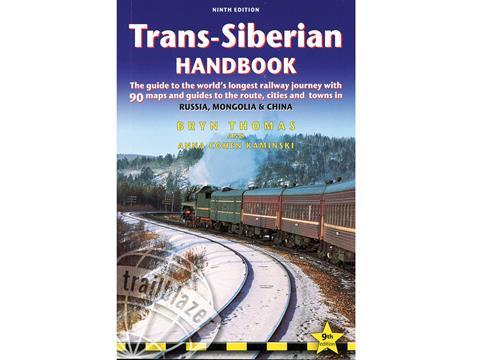 by Bryn Thomas and Anna Cohen Kaminski
'It's now no more difficult to arrange a ticket for the journey of a lifetime on the Trans-Siberian Railway than it is to book an Easyjet flight online', claimed Trailblazer when it launched the latest edition of its definitive traveller's guide to the route, which has now been in print for 26 years and sold more than 125 000 copies
As well as wealth of detailed practical advice about planning a trip, the book provides a kilometre by kilometre guide to the Trans-Siberian main line and the connecting Trans-Manchurian, Trans-Mongolian and Baikal-Amur Magistral routes, which have been re-travelled to update this ninth edition.
The book has 532 pages but is still pocket-sized, and contains 90 maps including 49 strip maps of the routes in English, Russian and Chinese.
There are guides to 32 cities from Moscow to Beijing, including metro maps for the two capitals, as well as a history of the railway and of Siberia.
ISBN 978-1-905864-56-0.
£14·99 from Trailblazer Guides, The Old Manse, Tower Road, Hindhead, Surrey, GU26 6SU, UK.