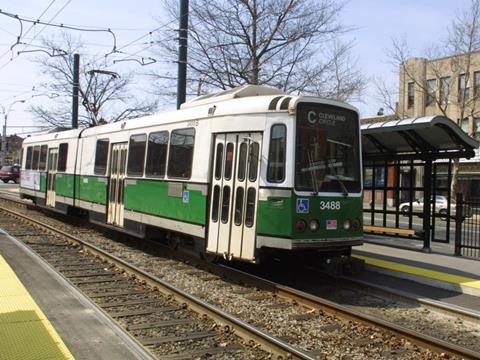 USA: Massachusetts Bay Transportation Authority has invited expressions of interest in a $1bn design-build contract to extend Boston's Green Line.
The deadline for submissions is November 3. MBTA expects to issue a request for qualifications by the end of December, with contract award expected in the first quarter of 2018.
The Green Line's current terminus at Lechmere in East Cambridge would be relocated and the line extended to College Avenue in Medford on a 5·4 km above-ground alignment, with a 1·4 km branch to Union Square in Somerville. There would be seven stations, including the new Lechmere station, and a maintenance depot is also to be built. Construction is due to be completed by the end of 2021.
The Federal Transit Administration is providing $996m, with local and state funds making up the balance of the $2·3bn construction cost.