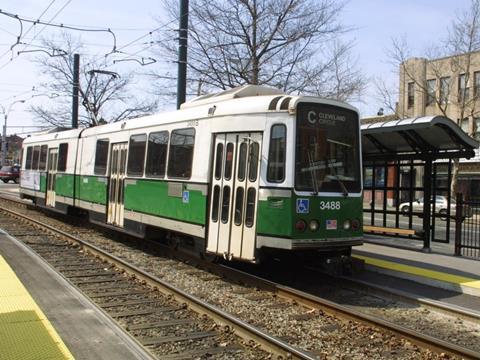 USA: Massachusetts Bay Transportation Authority has shortlisted three bidders for the design-build contract to extend Boston's Green Line.
The shortlisted bidders are:
GLX Constructors: Fluor Enterprises, The Middlesex Corp, Herzog Contracting Corp, Balfour Beatty Infrastructure.
Green Line Partners: The Lane Construction Corp, Salini Impregilo, Judlau Contracting, LM Heavy Civil Construction, CMC di Ravenna.
Walsh Barletta Granite: Walsh Construction Co, Barletta Heavy Division, Granite Construction.
The project would relocate the Green Line's current terminus at Lechmere in East Cambridge, and the line would be extended to College Avenue in Medford on a 5·4 km above-ground alignment, with a 1·4 km branch to Union Square in Somerville. There would be seven stations, including the new Lechmere station, and a maintenance depot is also to be built. Construction is due to be completed by the end of 2021.
'The strong interest in the project from these highly-regarded firms underscores that the project is being taken as seriously by the design build industry as it is by MassDOT and the MBTA', said Programme Manager John Dalton. 'These firms have the well-earned reputation for delivering complex projects in the United States and abroad and we are pleased that they are demonstrating an interest in working with us to successfully deliver this project.'