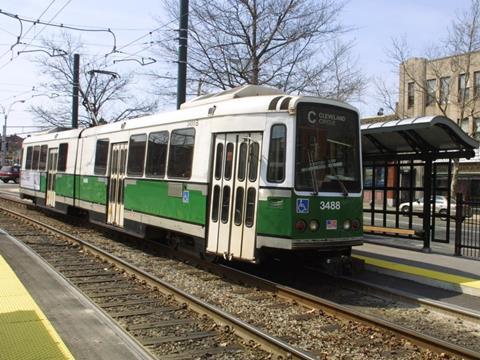 USA: The Federal Transit Administration is to provide $996m towards the northern extension of Boston's Green light rail line from Lechmere to Somerville and Medford. Congress is to review the funding agreement for 30 days before it is officially confirmed.
The FTA released a commitment letter on December 2, with the money coming from its New Start Engineering grant programme. The total construction cost is estimated at $2·3bn, with the remaining funds to come from the state of Massachusetts.
The Green Line's current terminus of Lechmere in East Cambridge would be relocated and the line extended to College Avenue in Medford on a 5·4 km above-ground alignment, plus a 1·4 km branch to Union Square in Somerville.
The first phase would extend the line to Union Square and Washington Street, and is due for completion by 2017. Preliminary work on these stations, along with the new Lechmere station, began in late 2014. The remainder of the extension, with four stations, would open by 2020.
The project was originally due to be completed in 2011. Civil works began in April 2013 to widen rail bridges along the route and clear land on Water Street in Cambridge.