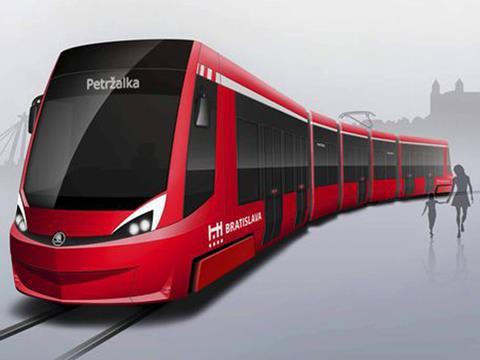 SLOVAKIA: Bratislava transport authority DPB placed a €36·8m firm order for 15 Škoda Transportation Type 29T trams on July 31. This is an option on a €39m contract for an initial 15 Type 30T cars which was signed on July 18.
The Type 29T will be a unidirectional version of the five-section, 32·5 m long Type 30T, which is in turn a development of Škoda Transportation's Type 26T.
The air-conditioned Type 29T will have a total capacity of 241 passengers, similar to the 30T, but the number of seats is increased from 52 to 69.
The trams are scheduled to be delivered by mid-2015. The contract includes 15 years of maintenance support, and an option for a further 15 trams.