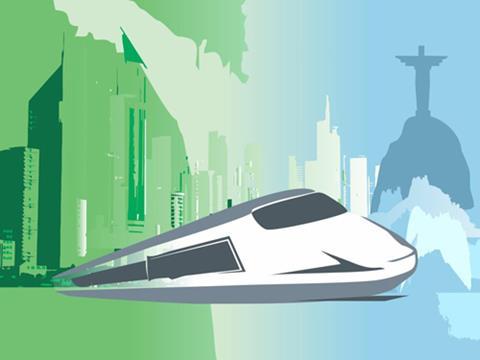 BRAZIL: A one-year postponement of tendering to supply railway systems for the 510 km Rio de Janeiro - São Paulo - Campinas high speed line was announced by Transport Minister César Borges on August 12.
Bids for the Trem de Alta Velocidade contract were due to be submitted this month with the winner to be announced in September. However, an extension had been requested by potential bidders from Germany and Spain, and Borges said the government had agreed as 'we want the largest number of participants in the bidding process'.
Designing a high speed railway was 'a complex process, one that has never happened quickly on similar projects around the world', said Borges. 'It requires defining details and forming consortia for the bidding. There aren't many in the world. If all consortia on high speed trains came to Brazil, we wouldn't have more than five'.
Borges emphasised that the project was not being cancelled, and tendering for the civil works element is still planned for 2015 with the aim of opening the route in 2020.