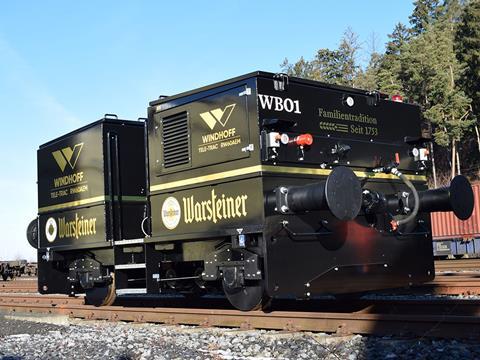 GERMANY: The Warsteiner brewery in Nordrhein-Westfalen has taken delivery of a TeleTrac RW60AEM battery-powered shunting vehicle supplied by Windhoff Bahn- und Anlagentechnik.
The 34 tonne vehicle has the capability of hauling up to 12 wagons at the brewery's container terminal. As well as lowering noise and emissions, the use of the battery- powered vehicle instead of the previous diesel shunting locomotive will eliminate the need to have a refuelling point with its associated environmental requirements.
The 2·5 tonne battery is able to provide power for several days of operation on a three-shift basis before needing to be recharged via a cable to a 400 V mains outlet.