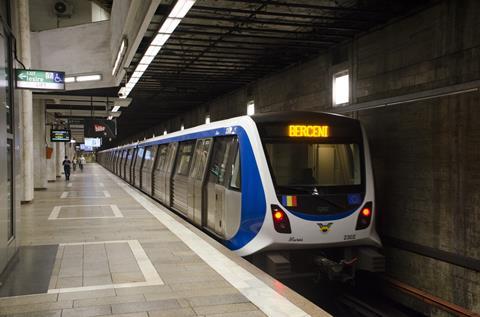 ROMANIA: Metrorex has awarded Turkey's Alsim Alarko a €242m design and build contract covering the first section of București metro Line M6.
The 6 km long section will have six stations (Pajura, Expoziției, Piața Montreal, Gara Băneasa, Aeroportul Băneasa and Tokyo), and is being financed jointly by EU's Recovery Plan for Europe and the Romanian government.
Line M6 will eventually run for 14·2 km through two parallel 5·7 m diameter tunnels, from 1 Mai station to Otopeni Airport, with a total of 12 stations.
An invitation to tender for the second section from Tokyo to Otopeni Airport has also been issued. This is to be financed by a €300m loan from the Bank of Japan. Three contractors, all from Turkey and including Alsim Alarko, are bidding for the design and build contract for the second section.
It is expected that the design phase of the first section of the M6 Line will last for 12 months, after which the construction phase would last for a further 36 months.