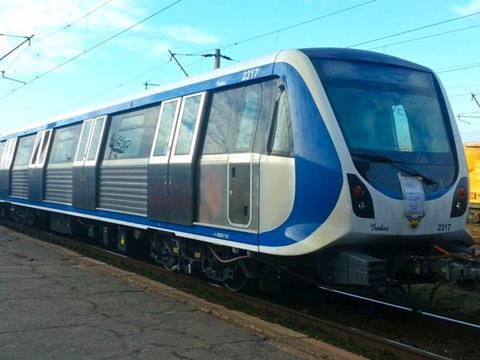 ROMANIA: The Ministry of Transport published a funding proposal on August 10 that includes an extra €52·5m for current projects. The money is to come from the sale of greenhouse gas emission credits.
The largest share of the proposed funds is to be put towards metro Line M6, which is to receive €29m. The 14 km route with 12 stations will link Henri Coandă-Otopeni airport with Gara de Nord main line station. It is scheduled to open in 2020, ahead of the Euro 2020 football championships, for which București is one of numerous host cities across the continent.
A further €14·3m is to go towards the northern extension of Line M4, which is due to open in December, taking the route to Străulești.
Finally, the first phase of Line M5 is to receive €9m. The Drumul Taberei – Universitate section is due to open in the second half of 2017. Tunnelling between Drumul Taberei and Eroilor is 95% complete, with station work 90% complete. Operator Metrorex is planning to purchase up to 13 more trainsets in 2016 for Line M5, after a previous tender, won by CAF, was cancelled by the anti-corruption office.