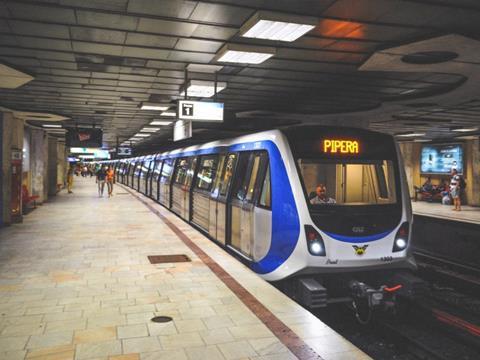 ROMANIA: The European Commission has confirmed that it is to provide funding towards the modernisation of infrastructure and rolling stock on metro Line M2 in București.
The modernisation is being carried out in two phases. The first phase covers the procurement of 24 new trainsets. The Commission is contributing €95·5m of the €112·3m cost; its share is being backdated to the 2007-13 budget. The procurement includes the 16 six-car CAF trainsets ordered by operator Metrorex in November 2011 for €97m, which started to enter service in July 2014.
The second phase covers modernisation of infrastructure on the 18·6 km north-south line. The cost has not been announced, but the EU's contribution is to come from its 2014-20 budget.
A detailed feature article on the București metro appears in the September 2015 issue of Metro Report International, available to subscribers in our digital archive.