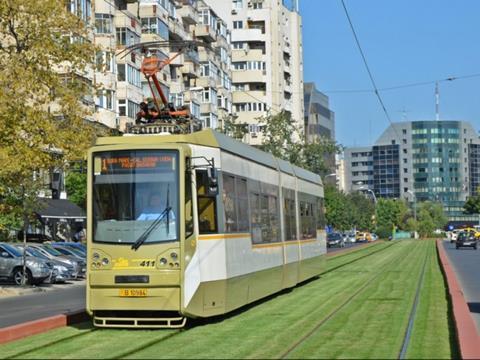 ROMANIA: An amendment to the București city budget for 2016 has allocated €7·3m to transport authority RATB. Most of this will be used to modernise and procure trams.
Modernisation work on 10 trams, budgeted at €4·2m, will include the replacement of the middle section with a low-floor middle. Bogies, traction motors and brakes will also be replaced.
A further €1m is to be spent on the procurement of a three-section air-conditioned Bucur 65% low-floor tram for €1m. RATB already has 15 such trams in operation, built in-house by RATB's URAC subsidiary.