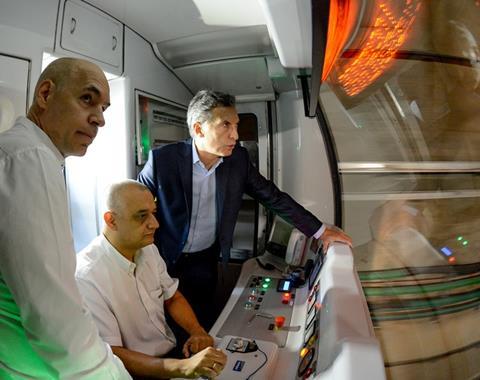 ARGENTINA: On December 18 President Mauricio Macri joined Horacio Rodríguez Larreta, head of the Buenos Aires city government, to officially open the extension of metro Line H from Corrientes to Las Heras.
Bringing metro services to over 75 000 inhabitants, this latest extension to Line H currently serves one intermediate station at Córdoba. The station at Santa Fe between Córdoba and Las Heras is due to open in April 2016, once work has been completed to provide interchange with Pueyrredón station on Line D.
Having succeeded Macri as head of the city government earlier this month, Rodríguez Larreta affirmed his commitment to continuing the rolling stock modernisation programme that would see 350 new air-conditioned cars introduced in order to improve service frequencies.