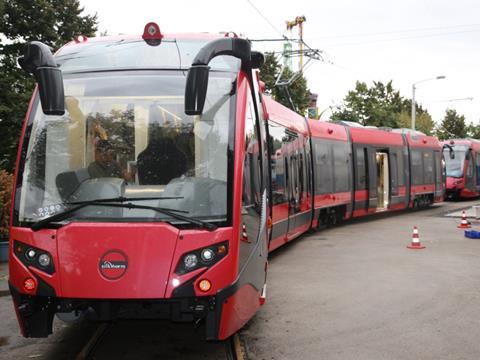 TURKEY: The first two vehicles for the T2 extension of the Bursaray light metro network in Bursa are now on test.
Bursa Metropolitan Municipality has ordered 12 Silkworm light rail vehicles from Durmazlar as part of the extension project, following an order for 60 LRVs placed at the start of the year.
The T2 extension will run 10·2 km north from Osmangazi to the future railway station with 11 stops. There will be six substations and one depot. This forms part of a longer-term plan to double the size of the network in Bursa.
A round-up of Turkish urban rail projects, including plans for expansion in Bursa, appears in the September 2014 issue of Metro Report International, available to subscribers in our digital archive.