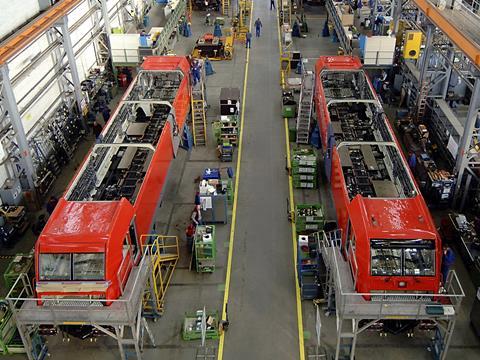 GERMANY: Bombardier Transportation GmbH's management and general works council announced on September 25 that they had signed a general company agreement covering a planned restructuring.
The agreement is valid until the end of 2020 and formalises principles which had been agreed by management and employee representatives at a supervisory board meeting on June 29.
At the time it was announced that a 'reorientation and safeguarding' strategy would see Bombardier Transportation's German plants become more specialised. Up to 2 200 jobs were expected to be lost by 2020, with the majority of the losses being at the Görlitz and Hennigsdorf sites.
The agreement includes compensation for employees who will affected, as well as a voluntary redundancy programme.
'We are very satisfied with this formalised agreement', said Michael Fohrer, Managing Director of Bombardier Transportation in Germany. 'We now have a clear path to implement the measures that sustainably improve the competitiveness of Bombardier Transportation in Germany. The result provides planning security on all sides.'