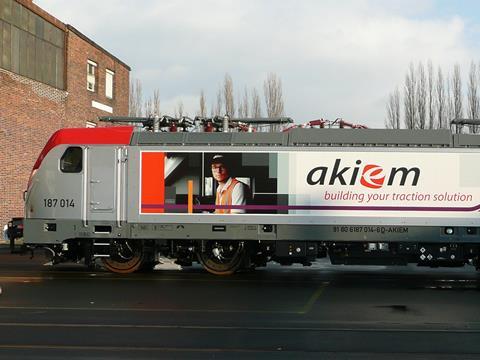 GERMANY: Leasing company Akiem has signed an agreement to acquire Mgw Service, an independent provider of diesel and electric locomotive maintenance services to freight and passenger operators.
Mgw Service has 70 staff, with its headquarters in Kassel and a workshop in Krefeld which is equipped for heavy maintenance and wheelset turning. It also uses sites in Sweden, Switzerland, Poland and Italy. Revenue in 2016 totalled €20m.
Akiem said the acquisition of Mgw Service would supports it plans to be able to offer locomotives capable of use on routes from Germany to Central Europe, Sweden, the North Sea region and Italy.
The deal is expected to close in Q1 2017, subject to regulatory approval, with Mgw Service to retain its name and current management team.