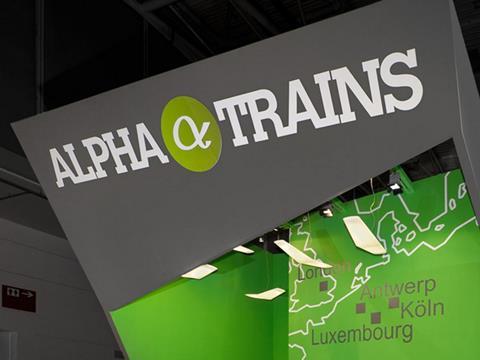 EUROPE: The Alpha Trains Luxembourg No 2 subsidiary of leasing company Alpha Trains acquired 202 locomotive and passenger rolling stock assets from The Royal Bank of Scotland plc at the end of 2013. The mixed asset and shares transaction was financed by a commercial-secured debt facility provided by a consortium of lenders.
The vehicles are leased to several European operators, and have been managed by Alpha Trains on behalf of RBS since a consortium of investors acquired Angel Trains from RBS in August 2008 and separated the international business from UK activities.
'This is a key transaction for Alpha Trains and an important step in our strategy of growing the business', said CEO Shaun M Mills. 'We know the assets well, having managed their delivery and operation since 2008, and are looking forward to fully integrating them in our business for the benefit of our customers.'
Law firm White & Case advised Alpha Trains on the deal. 'Given the number of assets involved and the cross-border nature of the operation of the assets, both the financing and security package and the sale mechanics were particularly complex,' said White & Case partner Louise Mor. 'Bringing together a team of lawyers from across seven offices demonstrates the value we are able to provide to our clients on big-ticket, pan-European transactions.'
The shareholders in Alpha Trains are Arcus Infrastructure, Public Sector Pension Investment Board and AMP Capital Investors. It has a portfolio of around 370 locomotives and 300 passenger trains managed by a staff of 70 based in Luxembourg, Antwerpen, Köln and Madrid.