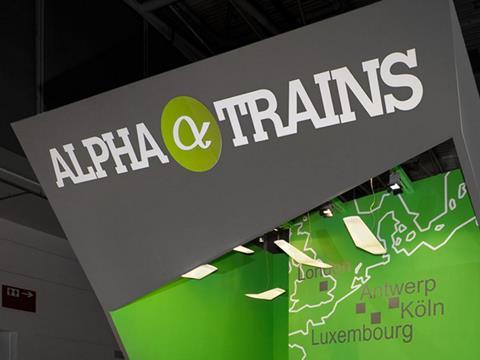 ALPHA TRAINS: Rolling stock leasing company Alpha Trains closed a €1·25bn refinancing of three existing secured loan facilities on March 26.
According to UBS which advised Alpha Trains, the transaction included the first investment grade continental European rolling stock bond issue and the first corporate securitisation of its nature in Germany. Private placements sourced funds from US, Australian and a broad range of European investors, while an 'innovative' covenant limits the amount of freight business and ensures a focus on the passenger sector where rolling stock leases tend to have a longer duration.
Financing has been provided by an international group of banks and institutional investors, with the new debt facilities split between €1·125bn of senior debt and €125m of junior debt. The €1·125bn of drawn senior debt has been raised by a new wholly-owned company, Alpha Trains Finance SA. The senior debt is rated Baa2 by Moody's and BBB by Fitch and comprises a €350m public bond maturing in 2025, listed on the Luxembourg Stock Exchange; €250m of institutional term loans maturing between 2027 and 2030; and €525m of term bank loans of between five and seven years.
The €125m seven-year junior loan has been raised by Alpha Trains Holdco SARL, an intermediate holding company.
In addition, Alpha Trains has raised €225m of ancillary facilities including a €130m liquidity facility, a €50m capex facility, a €25m revolving credit facility and a €20m maintenance reserve facility.
HSH Nordbank was mandated lead arranger for the senior bank facilities. Crédit Agricole CIB and UBS acted as financial advisors to Alpha Trains, bookrunners for the bond issue and placement agents for the institutional term loans.
Alpha Trains is owned by Arcus Infrastructure Partners (51·1%), PSP Investments (28%) and AMP Capital (20·9%). It has a portfolio of 334 passenger trainsets and 369 locomotives, with offices in Luxembourg, Antwerpen, Köln and Madrid.