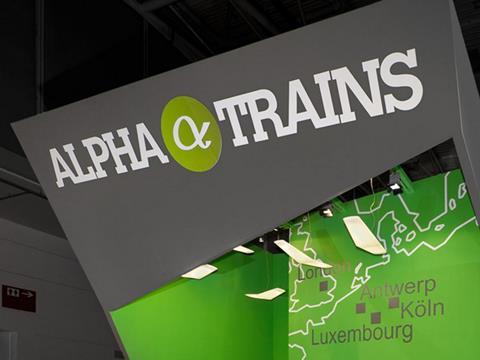 EUROPE: Leasing company Alpha Trains has completed the integration of 63 of its electric multiple-units into its ring-fenced senior secured financing platform, along with a refinancing of existing bank facilities and the addition of a further capex facility.
The Stadler and Bombardier EMUs have been operating since the end of 2015 on two concessions with different operators, under leases with 14 years still to run.
To finance the acquisition and refinance some of the existing facilities within the ring-fenced financing platform, Alpha Trains Finance SA raised €250m of senior secured green floating rate notes in the US private placement market with maturities in 2028 and 2036, and €305m of bank loans with tenors of five, seven and 10 years. It also increased its flexibility by adding a further €50m capex facility with a five-year tenor.
'Our investment grade ring-fenced financing platform launched in March 2015 has again proved itself to be ideal in further financing our growth, increasing loan maturities and obtaining very competitive financing rates', said Alpha Trains Group CEO Shaun Mills on December 16. 'This is the second use of the platform this year to finance acquisitions and further diversifies our available sources of debt funding with the introduction of the US PP debt to sit alongside the previous European PP debt, public bonds and bank debt in the platform.'
The transaction was arranged by Crédit Agricole Corporate & Investment Bank and UBS Investment Bank in the role of financial advisors and PP joint placement agents and ING as PP joint placement agent.