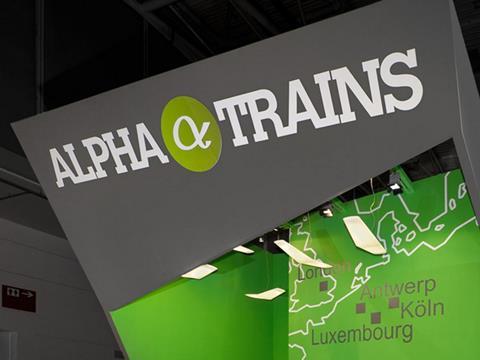 FRANCE: Leasing company Alpha Trains Group is targeting the emerging French passenger rolling stock leasing market with the formation of a French subsidiary. 'France is a new and important market for us, which we are relying on to replicate our success in Germany and become the ideal partner of the regions to facilitate opening up to competition', said group CEO Shaun Mills on May 3.
Alpha Trains France will be headed by Country Director Vincent Pouyet, who was previously Sales Director at Bombardier. 'We wish to convince the regions that train leasing is a simple, effective solution which makes it possible to guarantee the best price:service ratio', explained Pouyet. 'Alpha Trains ensures transparent management of the fleet by taking on the technical and financial risks. Our solution gives budgetary control back to the regions, allowing them to concentrate on their main task, namely thinking of the development of transport in their area.'
Alpha Trains has around 110 employees from 11 countries at its offices in Luxembourg, Antwerpen, Köln, Madrid and Paris. It currently leases 370 locomotives and 435 multiple-units to various operators including Transdev and Keolis which are its largest clients in Germany.