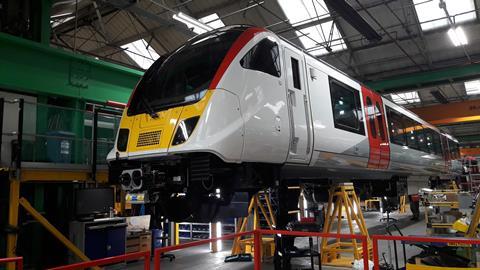 INTERNATIONAL: The signing of a memorandum of understanding for Alstom to acquire 100% of Bombardier Transportation from Bombardier Inc and Caisse de Dépôt et Placement du Québec was announced by the companies on February 17.
The transaction is expected to close in the first half of 2021, subject to regulatory approval.
The price would be €5·8bn to €6·2bn, paid via a mix of cash and new Alstom shares. CDPQ would reinvest 100% of its cash proceeds of €1·93bn to €2·08bn plus a further €0·7bn in Alstom.
The acquisition offers 'a unique opportunity to strengthen our global position on the booming mobility market', said Alstom Chairman & CEO Henri Poupart-Lafarge. 'This acquisition will improve our global reach and our ability to respond to the ever-increasing need for sustainable mobility. Bombardier Transportation will bring to Alstom complementary geographical presence and industrial footprint in growing markets, as well as additional technological platforms. It will significantly increase our innovation capabilities to lead smart and green innovation.'
Bombardier Inc President & CEO Alain Bellemare said the sale of the Transportation division would enable the company to focus on its business aircraft activities 'from a position of strength', with the divestment following its exit from the commercial aviation market.
Expanded reach
Following the transaction, Alstom would have a backlog of around €75bn and revenues around €15·5bn. It would also benefit from significant additional technologies and added R&D resources.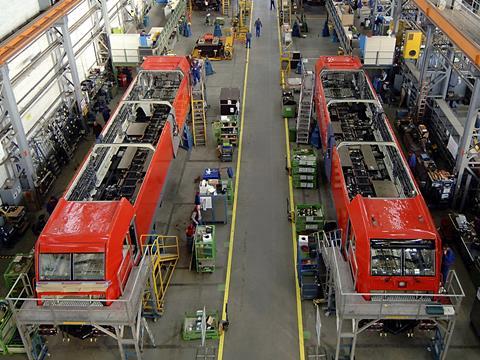 The acquisition of Bombardier Transportation would increase Alstom's reach in Germany, the UK, North America and China, and provide access to a 'best cost industrial footprint' in Eastern Europe, Mexico and China as well as a 'complementary footprint' in mature markets such as Germany and the UK
It would expand Alstom's rolling stock portfolio, particularly in niche sectors such as monorails and peoplemovers, and add significant assets to its services business including access to a large network of maintenance facilities and a large number of trains in service.
Alstom would make Montréal its headquarters for the Americas, and establish a centre of excellence for design, engineering and high-tech R&D activities.
The transaction is expected to be double-digit EPS accretive from year two after closing, thanks to greater efficiency and a more robust operational profile, with 'tangible and executable synergies' worth €400m in years four to five.
A focus on operation turnaround and backlog execution based on Alstom's best practices, financial discipline and track record in profitability step-up would be facilitated by the 'strong cultural fit and understanding' between the companies developed during previous joint projects.
'The combination of Bombardier Transportation and Alstom, which is recognised for its capacity to manage and execute projects, strengthens the company's global leadership in sustainable mobility', said Charles Emond, President & CEO of CDPQ. 'It's an investment in a company that is well positioned to harness the growth of a promising sector – which is perfectly aligned with our strategy and will produce attractive returns for our depositors over the long term.'
CDPQ to become long-term shareholder
The acquisition will be paid with a mix of cash and new Alstom shares.
The total equity component of the financing will represent approximately €5bn, of which €2bn will be raised on the market with €2·6bn to €2·8bn to be provided by CDPQ through a reserved capital increase at closing.
CDPQ currently holds 32·5% of Bombardier Transportation, and following the deal would become the largest shareholder of Alstom with approximately 18% of the capital. It will be committed to a 21-month lock-up from closing and a 22% standstill. It will appoint two board representatives and one observer.
An extraordinary general meeting voting on the reserved capital increases and the rights issue should take place no later than October 31 2020.
Existing Alstom shareholders will be offered the possibility to participate in the financing of the acquisition through a rights issue, subject to EGM approval. Alstom shareholder Bouygues is fully supportive of the transaction, and would remain an important shareholder with a stake of around 10%.
Bombardier inc would receive net proceeds of US$4·2bn to US$4·5bn, including US$550m of Alstom shares for a fixed subscription price of €47·50 with a three-month lock-up.
Advisers
Rothschild & Co and Société Générale are acting as financial advisers to Alstom. Société Générale, Crédit Agricole Corporate & Investment Bank and HSBC as underwriters for bridge and revolving facilities, with Société Générale also acting as structuring and co-ordinating bank. Cleary Gottlieb Steen & Hamilton is acting as lead legal adviser.
Bombardier has retained Citigroup Global Markets Inc and UBS Investment Bank as its financial advisers and Norton Rose Fulbright as its lead legal adviser, with Jones Day advising on antitrust and competition matters outside Canada. National Bank Financial and Rockefeller Capital Management are acting as financial advisers to Bombardier's board.
HSBC acted as financial adviser to CDPQ, and McCarthy Tétrault LLP and Freshfields Bruckhaus Deringer LLP acted as legal advisers.