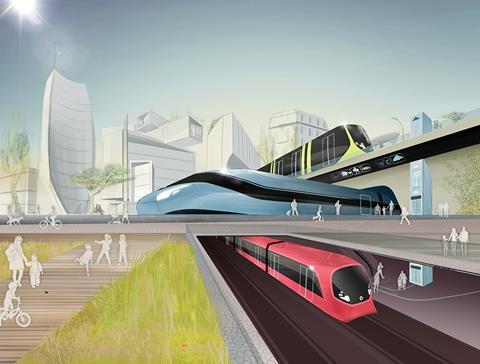 ALSTOM: 'Successes across all regions and product lines' made 2015-16 'the second record commercial year in a row for Alstom', Chairman & CEO Henri Poupart-Lafarge said on May 11 when presenting the company's results for the year to March 31 2016.
Orders worth €10·64bn were booked, up 6% on the previous year, with major drivers of this 'strong commercial performance' including the €3·2bn deal to supply electric locomotives to Indian Railways. Sales of €6·88bn were up 12% on the year before, or 7% organically, with signalling, systems and services represented 54% of the total, in line with the 2020 objective of 60%. The backlog was a record €30·36bn on March 31.
Adjusted EBIT was up 23% at €366m, with the adjusted EBIT margin reaching 5·3% compared to 4·8% for the previous year. 'Volume, portfolio mix and operational excellence actions' had offset price pressure and the competitive environment, Alstom said.
Net income was €3·00bn, benefitting from the sale of Energy activities to GE but including exceptional impairments mainly in France. Free cash flow was -€2·61bn, mainly owing to discontinued activities and a €720m fine from the US Department of Justice; free cash flow of Transport operations was slightly positive.
Alstom expects 30% of its orders to come from newly-developed products by 2020, and sustained R&D investment in 2015-16 at €156m or 2·3% of sales. Capital expenditure totalled €154m, with 'the continuous need' to reinforce the Alstom network 'as well as local competences', expected to trigger an exceptional €300m of capex over the next three years.
Alstom had gross cash in hand of €2·0bn at March 31, and a fully undrawn credit line of €0·4bn. It said the group has been fully deleveraged, with net debt down to €0·2bn from €3·1bn one year before, with the remaining debt resulting from small acquisitions and the cost of bond buy-back.
Equity reached €3·39bn at March 31. Following the return of €3·2bn to shareholders through the public share buy-back, the board will propose no dividend distribution at the next AGM.
Alstom's objective is for 5% annual growth in organic sales by 2020, with EBIT margin of around 7% and 100% conversion from net income into free cash flow. The company said it is on track to meet its objective of having 25% of management or professional roles occupied by women and 50% of its senior management and talent pool being non-European within five years.