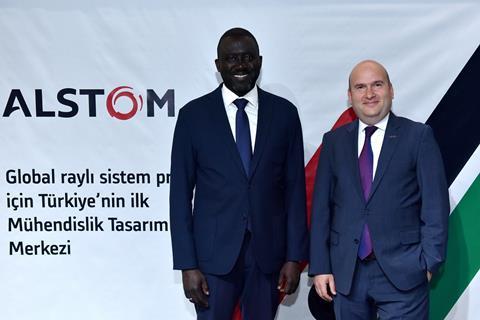 TURKEY: Alstom has opened its first Engineering Centre in Turkey, which will focus on signalling.
The site at Teknopark Istanbul is part of the company's strategy to develop a local pool of highly qualified engineers responsible for interlockings, automatic train control and ETCS.
It will initially serve Turkish and regional customers, providing real time support and increased local content. Facilities include a laboratory for software testing in partnership with Alstom's labs in Madrid and Roma.
The site will provide online and on-the-job training opportunities in signalling, safety assurance and system engineering, with engineers also travelling to the company's established centres in France, Italy, India, Spain and Sweden.
In the longer term the facility will be expanded to support customers in Africa, the Middle East and Central Asia.