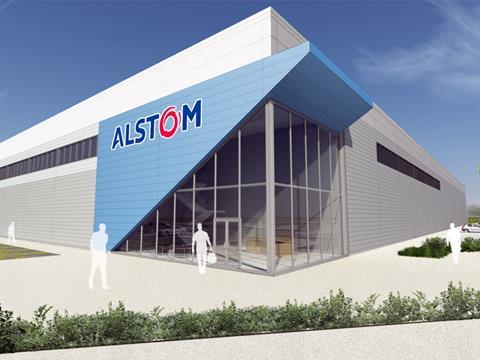 UK: Alstom announced on May 17 that Halton Borough Council had granted planning permission for a £25m Technology Centre planned for a 12 ha site at Widnes in northwest England. This will enable construction to begin this year.
The site would support Alstom's activities in the services market, carrying out rolling stock maintenance and modernisation. Rolling stock manufacturing is not currently planned, but Alstom said it would be a 'flexible site', offering possibilities for future development.
Alstom hopes to offer co-location space for suppliers in an effort to drive further efficiencies in its UK operations. The company said the site close to Liverpool, Manchester, Chester, Preston and 'other rolling stock industrial bases' would be 'ideally located' as a Northwest logistics hub, with access to ports, motorways and airports as well as the West Coast Main Line.
The site will also include the North West Transport Training Academy, a 'world-class' facility which is scheduled to open in autumn 2017. This would act as a UK centre for research and development, and provide training in engineering, manufacturing and project management for Alstom's existing workforce of 3 200 people across 12 UK industrial sites, as well as apprentices and new graduates. Alstom is also talking to partners from across the rail industry who could make use of the academy.
'This new centre is part of our global strategy to grow our service activities by localising our operations close to our customers', said Andreas Knitter, Alstom's Senior Vice-President for Europe. 'It allows us to react much more quickly to growth in local markets. The UK is one of the most exciting places in the world for train companies like Alstom to do business, so it's important that we run the most efficient operation possible through modern facilities with the latest technology.'