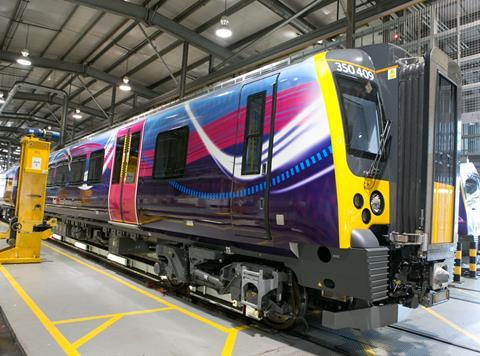 ANGEL TRAINS: Arcus European Infrastructure Fund has sold its stake in UK rolling stock leasing company Angel Trains to Australian pension investor AMP Capital Investors, which has increased its stake in the company from 30% to 55%, and to Canadian pension investor PSP Investments, which has increased its stake from 16% to 30%.
Announcing the change in ownership on August 18, Angel Trains said the deal 'reaffirms these shareholders' long-term commitment to the UK rail industry'.
AMP Capital's clients include a wholly-owned subsidiary of Abu Dhabi Investment Authority, an Asian institutional investor, PensionDanmark and Swiss Life Asset Managers. It has invested in Angel Trains since 2008, and Global Head of Infrastructure Equity Boe Pahari said 'we have come to know the asset very well during our seven years of ownership and we and our investors like its long-term contracted revenue, stable cash flows and strong growth opportunities'.
AMP Capital was advised on the deal by CMS Cameron McKenna (legal), PriceWaterhouseCoopers (financial and tax), SDG (commercial and technical) and Macquarie Capital (M&A). Arcus was advised by Freshfields Bruckhaus Deringer (legal), Citigroup (M&A), Ernst & Young (financial and tax), Interfleet (technical) and Quasar Associates (commercial).
London-based Angel Trains was established in 1994 as part of the privatisation of British Rail and now has a 'modern, diverse fleet' of around 4 600 vehicles leased to UK operators.
In August 2008 the business was acquired from Royal Bank of Scotland Group by a consortium of Arcus Infrastructure Partners, AMP Capital Investors, International Public Partnerships, PSP Investments and STC Funds Nominee, Statewide Superannuation and Prime Super, advised by Whitehelm Capital. In October 2012 Statewide Superannuation transferred its stake to other member of the consortium.