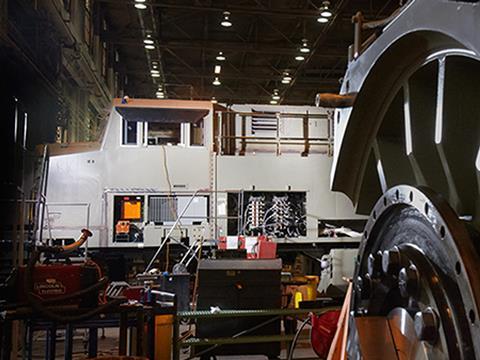 TECHNOLOGY: Amsted Rail and GE Transportation have announced a partnership to integrate GE's GoLINC train management and locomotive monitoring platform with Amsted Rail's IONX Edge wagon component monitoring technology.
Near real-time alerts with actionable information will deliver 'a much more complete and more accurate understanding of what's happening during train operations' than using intermittent data collected from wayside detectors which might be 300 km apart, said Brad Myers, Vice-President & Chief Commercial Officer for Amsted Rail.
'The addition of an intra-train network to our existing cellular communication means we can deliver railcar operating information to our customers wherever they can derive the most value from it', said William LeFebvre, General Manager & Chief Technology Officer for Amsted Rail's Industrial IOT business IONX.