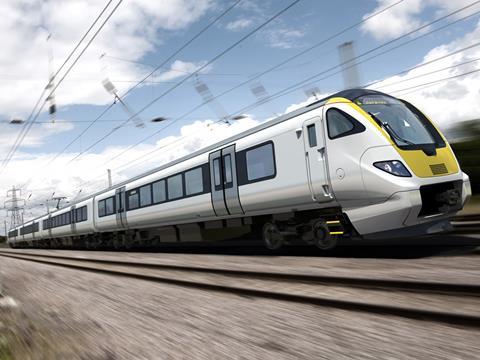 UK: Rolling stock leasing company Angel Trains Group announced on December 6 that it had secured £835m of new funding to refinance the procurement of 665 Bombardier Transportation Aventra electric multiple-unit cars that will be leased to Abellio for use on the East Anglia franchise from 2019.
It said the senior debt had been raised from a diverse group of lenders with a maturity longer than the initial franchise term, and has been placed outside the credit-rated group.
Angel Trains said this, along with with other recent debt issuance of around £300m, would significantly reduce refinance risk while also providing headroom for further investment within the rated senior ring fence, providing it with 'capacity and an appetite' to compete in the new-build and refurbished passenger rolling stock market.
'Our innovative refinancing model further emphasises Angel Trains' ability to effectively and competitively manage our portfolio, reduce risk and create an attractive proposition to funders', said CEO Malcolm Brown. 'We are delighted to have raised over £1·1bn from the debt markets over the last three months. It paves the way for new projects and provides an increased capacity for Angel Trains' continued investment in the UK rail industry. This further demonstrates Angel Trains' role as a conduit between the finance community and the operational railway.'
The transaction was arranged directly by Angel Trains, with Ashurst, led by Derwin Jenkinson, as legal adviser.