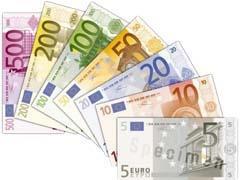 BALFOUR BEATTY: 'We will be divesting of all of our mainland European rail businesses', Balfour Beatty announced on March 7. This followed an 'operational and strategic review' which had concluded that maintaining a rail presence in this region was not consistent with the company's strategy of building a strong local presence in a number of market sectors, given that in mainland Europe it operates essentially only in rail.
Describing itself as world's leading rail infrastructure contractor, Balfour Beatty has operations in more than 20 countries, delivering major multi-disciplinary projects as well as tracklaying, electrification and signalling. Announcing its results for the year to December 31 2012, the company reported that conditions in its traditional rail markets in Europe had been 'challenging', with activity levels in Italy and Spain reaching 'a critically low level'. In Germany, 'intense competition' had driven 'increasing commoditisation'. Group revenue from mainland Europe in 2012 was £478m, down from £494m the year before.
As a first step in the divestment process, the Spanish business has already been sold to its management team, with the remainder to follow 'through a process that ensures that the businesses and their customers continue to receive full support'. In its 2012 results Balfour Beatty has recognised a non-underlying cost of £104m in respect of the sale, including a £95m goodwill impairment comprising £80m in respect of the German business, £12m for Scandinavia and £3m for Spain.
'We continue to see attractive opportunities in the major signalling and electrification projects that we deliver internationally', said Balfour Beatty. The company will remain active in the UK rail sector, where it announced on March 7 a £130m contract to construct a 3 km surface section of the London Crossrail project between Plumstead and Abbey Wood.