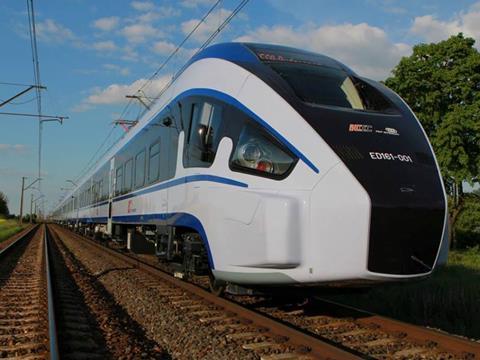 POLAND: The supervisory board of rolling stock manufacturer Pesa Bydgoszcz announced changes to the management board on January 3, saying this would strengthen the board to support ongoing restructuring.
Krzysztof Sędzikowski was appointed CEO and President of the management board, while Andrzej Juszczyński became Vice-President and CFO. Sławomir Piątek remains Marketing Director, Sebastian Kamecki Production Director and Arkadiusz Sobkowiak head of R&D.
In November 2017 Pesa signed a 200m złoty loan agreement with a consortium of six banks which was intended to alleviate cash flow problems arising from the early termination of a Moscow tram contract owing to the customer's inability to pay, an expected order from PKP Intercity not materialising, and a larger than usual number of repairs being undertaken under warranty. Pesa said it expected to reach an agreement by the end of March with an external investor which would provide a further 200m to 400m złoty.
'Within the next months the key factors for Pesa's future are the implementation of the reorganisation and negotiations with investors', said Chairman of the supervisory board Ireneusz Sitarsk when the management board changes were announced. 'That is why we decided to strengthen the management board with professionals having great experience in the field of reorganisation and stabilisation of large companies.'
Sędzikowski said he knew Pesa very well, having led the team which prepared the reorganisation plan. 'Pesa is a company with a lot of potential, experience and innovative projects', he said. In recent years the company had been 'very successful', and now in 'more difficult times' it needs 'great commitment and co-operation' from board members, employees, financial institutions and investors. 'I am convinced that great successes are still ahead of Pesa Bydgoszcz', he added.