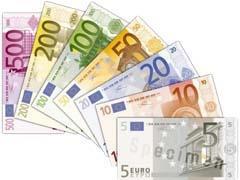 GERMANY: The foundation stone for Bombardier Transportation's €10m Bogie Technical Centre was laid at the company's Siegen plant on October 30.
Intended to foster co-operation between customers, suppliers and academics, the technical centre is scheduled to begin operations by mid-2014. The Siegen site is to be Bombardier's bogie headquarters, bringing together the technical centre with the existing final assembly area, Wheelset Centre and crash repair and overhaul facilities.
Bombardier Inc President & CEO Pierre Beaudoin and Bombardier Transportation President & Chief Operating Officer André Navarri took part in laying the foundation stone, along with representatives from Siegen and Aachen universities.
'The Bogie Technical Centre is a significant investment for Bombardier', said Beaudoin. 'We are dedicated to our customers and the new centre will give us the means to meet our customers' needs now and in the future by expanding and further improving our Flexx bogies portfolio.'
Navarri said the Bogie Technical Centre would 'create the perfect environment for innovation, allowing Bombardier to test innovative ideas and strengthen its future competitiveness.'