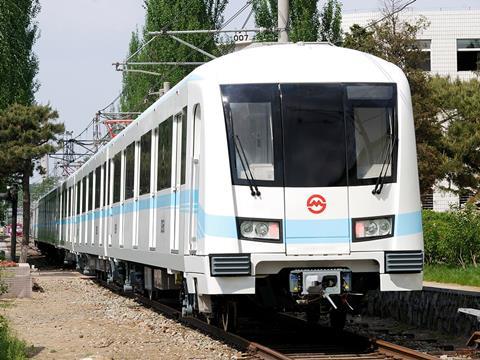 INDUSTRY: Bombardier Transportation and China Railway Rolling Stock Corp announced the signing of a 'strategic agreement to expand and deepen their relationship' on September 23.
Bombardier said this would establish a framework for the companies to 'leverage their complementary strengths' on selected projects in the Chinese and international rail markets. It said this would provide additional value to customers, better serve the global market and support 'mutual long-term growth objectives'.
Areas for potential co-operation include Chinese and international market development and shared manufacturing resources.
The agreement was signed in Montréal by CRRC President Xi Guohua and President & CEO of Bombardier Inc Alain Bellemare during a state visit to Canada by Chinese Premier Li Keqiang.
'We have been working closely with CRRC since 1998 and are very pleased to have reached this latest milestone in our relationship in order to provide Chinese and global customers a more competitive and broader range of rail transportation solutions,' said Bellemare. 'Together with CRRC, we are looking forward to delivering greater mobility to the people of China as well as to other countries and cities developing their transportation systems with the latest technologies and shortest time to market.'
Bombardier Transportation has seven wholly-owned businesses in China, and six joint ventures including three with CRRC subsidiaries which produce high speed trainsets, metro trains, monorails and other urban transport vehicles. These joint ventures have delivered more than 3 000 high speed vehicles and 2 000 metro cars to the Chinese market.