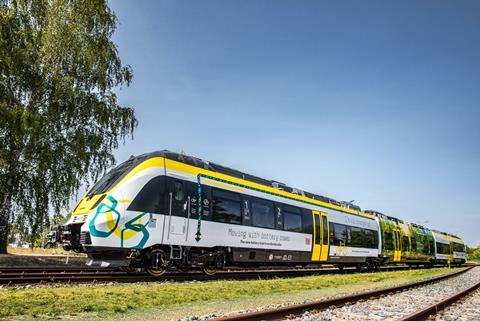 INTERNATIONAL: Bombardier Transportation announced on October 2 that it has signed a memorandum of understanding with Leclanché SA which would see the Swiss company become its preferred global provider of battery systems for rail applications.
According to Bombardier, Leclanché will deliver 'imminently' its first performance demonstrator battery systems, after which it will be in line to supply traction equipment worth in excess of €100m for use in more than 10 rolling stock projects.
Bombardier will use Leclanché's GNMC and LTO cells, modules and pack technology across its extensive portfolio of trains. The collaboration is intended reduce dependence on diesel engines and lead to a reduction in greenhouse gas emissions by the railway sector.
The partnership is also intended to accelerate the shift from lead-acid batteries to lithium-ion cells. Bombardier says that Leclanché's battery systems provide better density, efficiency and longer life, resulting in lower operational and maintenance costs for end customers.
'Leclanché's ability to cover the complete value chain and the leading cell technologies from design and production of lithium cells in Europe to full battery systems for railway applications, together with our traction technology, positions us together as leaders in electrification solutions for all train types', says Frédéric Hendrick, Head of Module Center Energy & Motion at Bombardier Transportation.
'Leclanché is delighted to have been awarded preferred supplier status by Bombardier Transportation', said Anil Srivastava, CEO of Leclanché. 'We look forward to working with Bombardier to develop and provide battery systems that help to deliver sustainable, connected, zero-emission solutions for the rail industry.'