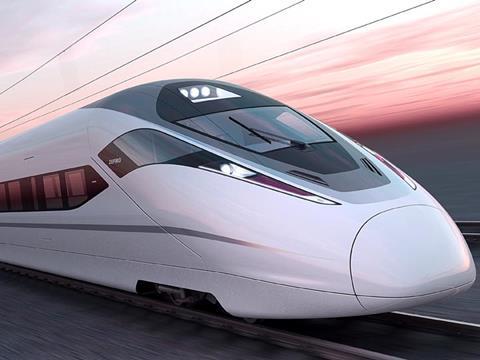 BOMBARDIER: 'We are definitely the world leader outside China and intend to stay that way', Dr Lutz Bertling, President & COO of Bombardier Transportation, told Railway Gazette International on February 12 when discussing the company's annual results for the year to December 31 2014.
Bertling is not expecting Bombardier to see any immediate impact from the planned merger between CSR and CNR to create a Chinese industrial giant, but said Bombardier 'will assess all options' for being a major player in the anticipated future consolidation of the rail supply industry outside China.
Bertling said the two Chinese groups had been in effect holding companies for largely-independently local subsidiaries where 'the real business is done', and this is likely to continue in the short term. However he believes that in the medium term the Chinese firms will be strengthened through better co-ordination of their R&D and product development.
Reviewing 2014, Bertling said Bombardier's services activities had grown significantly, and the company's goal is to further increase revenue from this sector. It plans to invest more in IT and research, to 'make us a faster and leaner company'. Shortly after the end of the year the Zefiro 380 received type approval in China, with the Bombardier-Sifang Transportation joint venture in which Bombardier holds a 50% stake expected to start deliveries during the first quarter of 2015. Bertling said Bombardier was the only foreign company still delivering trains to Chinese railways.
For 2015, Bombardier Transportation expects a slight improvement in EBIT margin compared to 2014. There should be an improvement in free cash flow, although it is expected to remain below EBIT. Excluding currency impacts, revenues in 2015 are expected to be higher than in 2014, with low single-digit percentage growth and a book-to-bill ratio in excess of 1·0.
Bombardier Transportation results, US$m
Year
2014
2013
Revenue
9612
8766
EBIT
429
505
EBIT before special items
486
505
Free cash flow
122
668
Bombardier Transportation orders, US$bn
Year
2014
2013
Rolling stock
7·0
5·4
Services
4·4
2·0
Systems & signalling
1·2
1·4
Total
12·6
8·8
Book to bill ratio
1·3
1·0
Backlog as of Dec 31
32·5
32·4