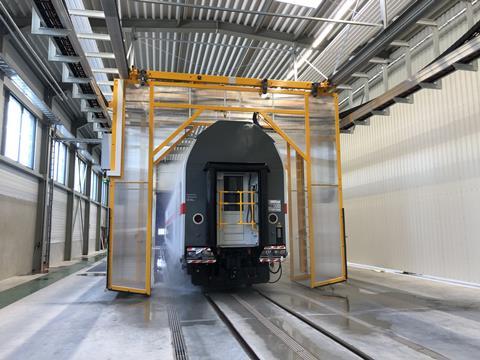 GERMANY: Bombardier Transportation inaugurated a €16m rolling stock testing facility at its Bautzen factory on December 12, with guests including Sachsen's Minister President Michael Kretschmer and Canadian ambassador Stéphane Dion.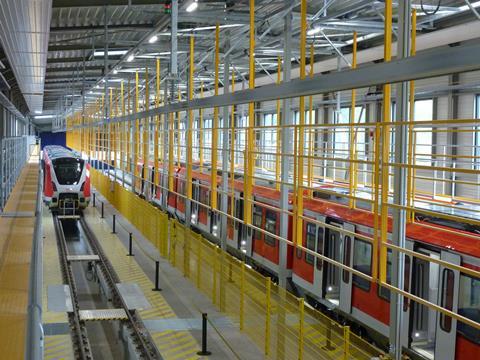 Around 50 employees can work in three shifts at the test centre, which can undertake simultaneous testing of three different types of vehicle up to 120 m long.
Facilities include a waterproof testing system which automatically adapts to the shape of the carbody, corner load measuring with a combined four-axle wheel load scale, a track for test runs and a separate customer acceptance hall.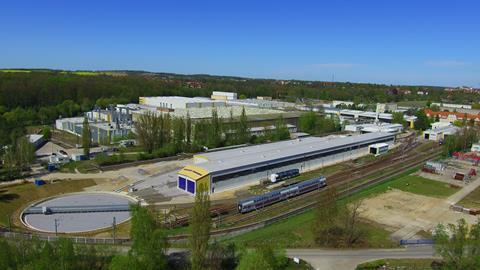 'With the digital final assembly hall opened last year and the test centre presented today, our site here in Bautzen is now equipped for the future with the latest modern innovative production and testing technologies' said Michael Fohrer, Chairman of the German management board of Bombardier Transportation. 'The site has a solid workload and is taking on a pioneering role at Bombardier Transportation as a competence centre for the series production of regional and long-distance trains as well as trams and metros.'